Soft cupcakes flavored with apple and caramel in both the cupcake and the buttercream. Decorate the top with apple slices and drizzle with caramel for a pretty look!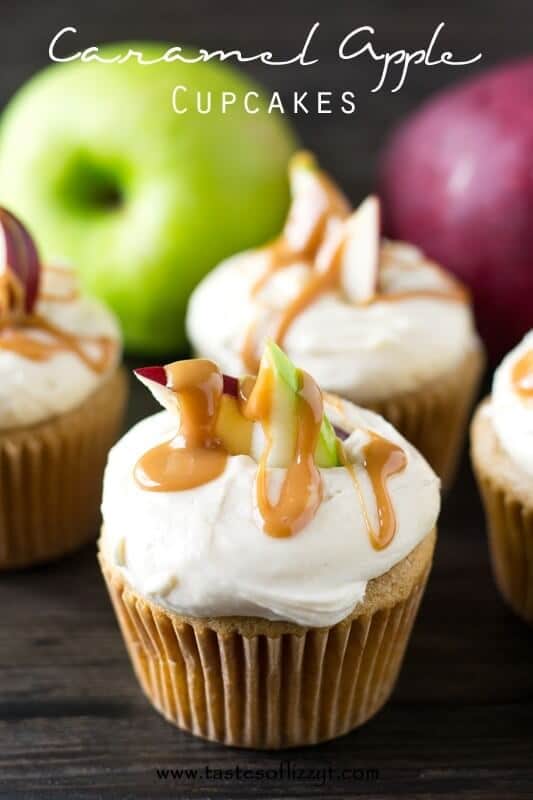 If there's one thing I love about the quickly approaching fall season, it's the food. Comforting casseroles, freshly baked bread, apple desserts. They all make me smile. One of my favorite combinations is caramel and apple.  Give me a good book,  a warm blanket, a McIntosh apple and a bowl of warm, gooey caramel and I'm set.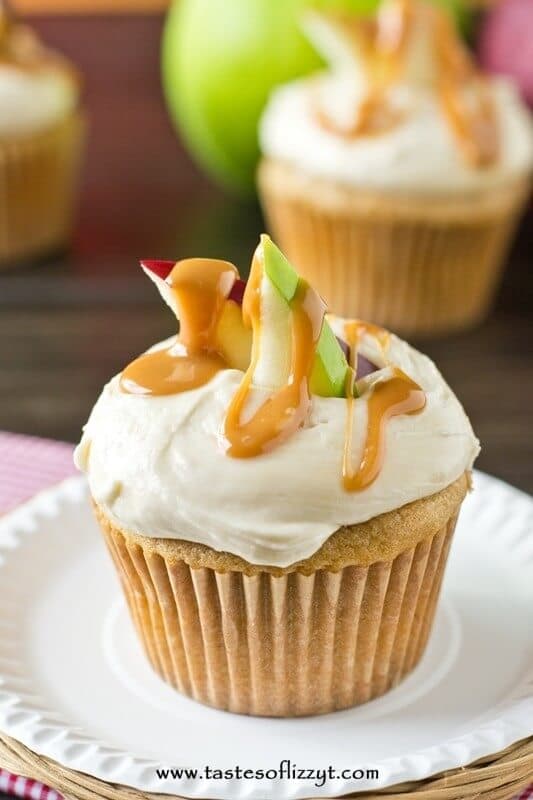 I can't wait to share with you some of our favorite apple recipes this year. These Caramel Apple Cupcakes are only the beginning.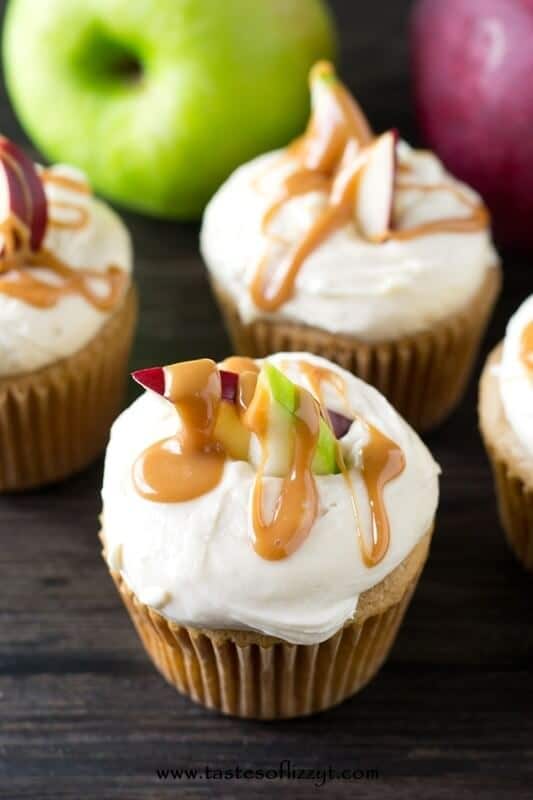 When I created these cupcakes, I knew I wanted something easy. I started with the Duncan Hines caramel cake mix because I wanted a good, strong caramel flavor. After making our Caramel Zucchini Bars, I knew this boxed cake mix would be perfect. Box mixes normally call for water and generally I switch out that water for milk to give the cake more of a "bakery" flavor.  For these little bites of fall, I decided to use 1/2 a cup of milk and 1/2 a cup of apple juice concentrate in the cake batter.  I loved the results! There is a hint of apple flavor that mixes perfectly with the caramel. And the cupcakes…they're so soft! Some of the softest that I've made.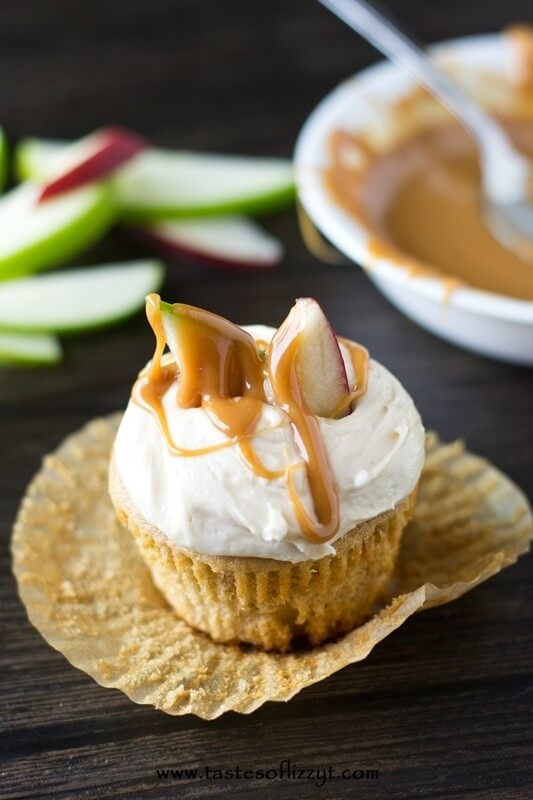 The buttercream was the next thing to tackle.  Again, I wanted a full-bodied caramel flavor.  I used caramel ice cream topping and then a touch more of the apple juice concentrate to give the frosting just a hint of appley-goodness. Just as with our honey roasted peanut butter cupcakes, we used an ice cream scoop to put a big spoonful of frosting on top. It took just a swoop or two of a knife to spread out this soft frosting.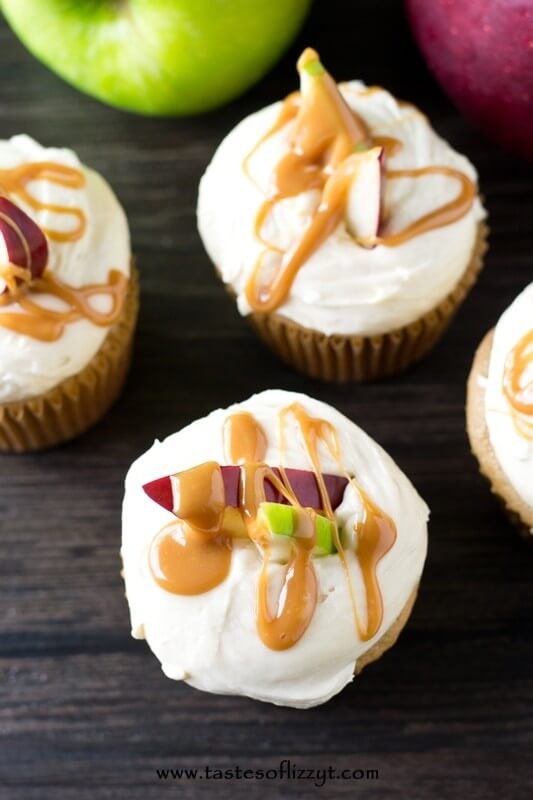 If you want to make the cupcakes look pretty, you can decorate the tops with cut apple slices.  To keep the apple slices from turning brown, coat them in lemon juice, let the slices sit for a minute, then dry them.  Our slices stayed white for at least 12 hours. I suggest putting the slices in the cupcakes as close to serving time as possible. They'll look the best that way.  It was very hot the day we served these and the weight of the apples caused the frosting to slip a bit. If you need to make them much in advance, store them in the refrigerator so the frosting stays firm.
Wow your friends this fall with these melt-in-your-mouth good cupcakes!