53 Pink and Red's Best Valentine's Day Recipes
Tastes of Lizzy T participates in affiliate advertising programs. We may earn a commission when you make a purchase through links on our site.
Red Velvet, pink sprinkles, sweet berries, oh my! 53 of the best Valentine's Day recipes & ideas in one place. Pink and red all around!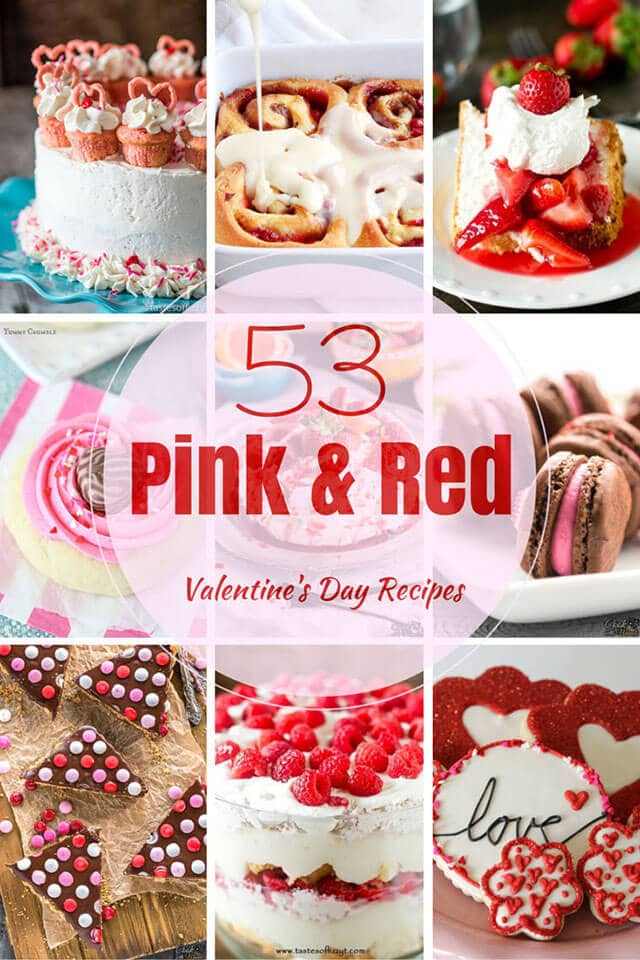 It's almost Valentine's Day! Are you ready?
My husband's a lucky guy. I don't get crazy eyes when the week of Feb. 14 rolls around. For the most part? It's just another day. But that doesn't stop me from wanting to celebrate with everything pink and red. Because any excuse for a dessert is a good excuse.
I've gathered up some of the Tastes of Lizzy T Contributor Team's best Valentine's Day recipes to share with you today. That's a lot of pink and red all in one place. 🙂 From breakfasts to red velvet, from cheesecakes to fruit desserts, we've got you covered.
So without further ado…
The Best Valentine's Day Recipes
Chocolate Sandwich Snack Cakes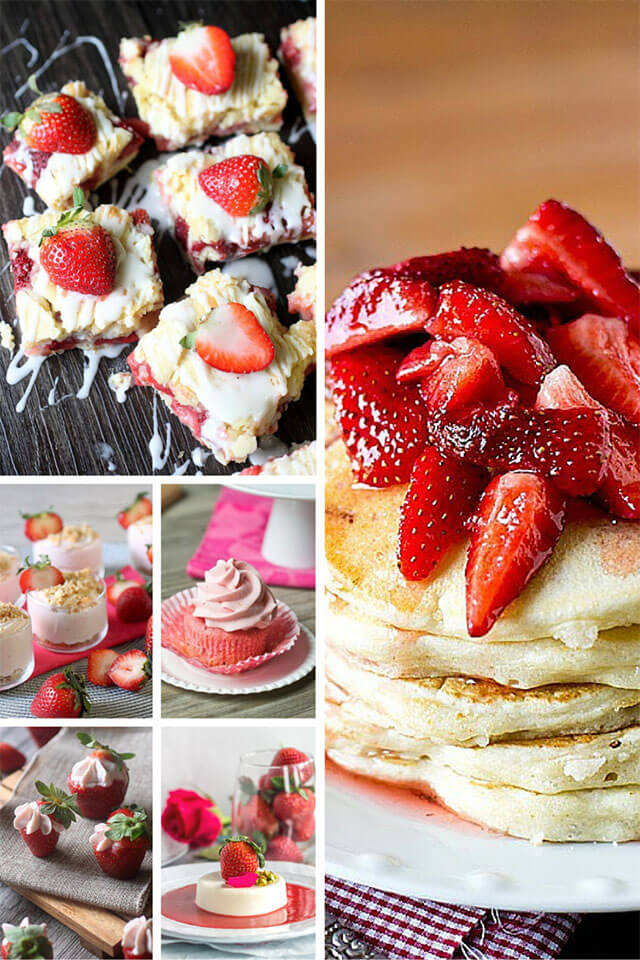 Strawberry Buttercream Cupcakes
Cranberry & Brown Sugar Cinnamon Buns
Glazed Cherry Buttermilk Scones
Strawberry Cheesecake Smoothies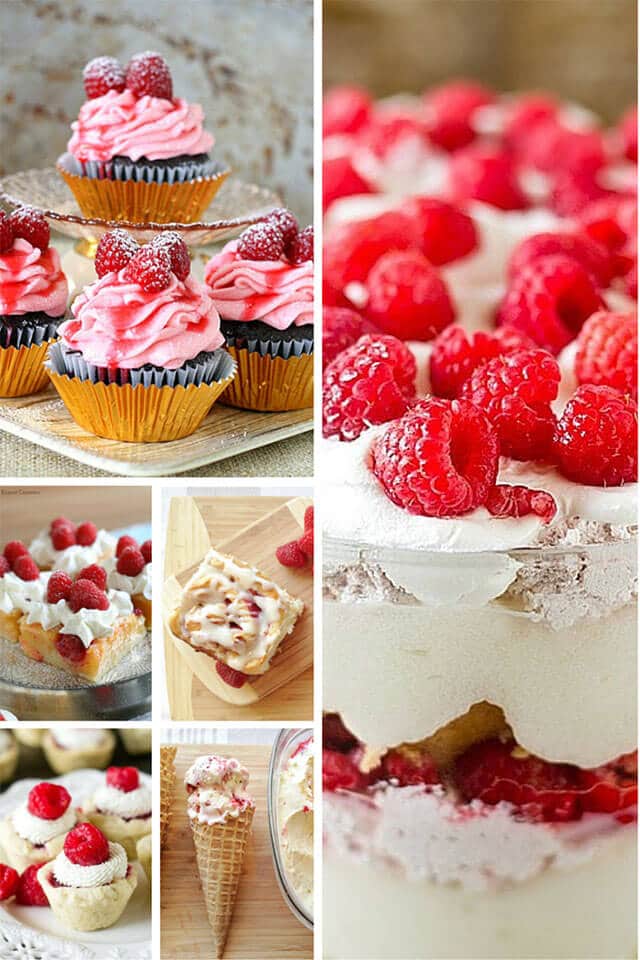 Chocolate Raspberry Champagne Cupcakes
White Chocolate Raspberry Trifle
White Chocolate Raspberry Sweet Rolls
Raspberry Tarts with Mascarpone Cream
Homemade Raspberry Cheesecake Ice Cream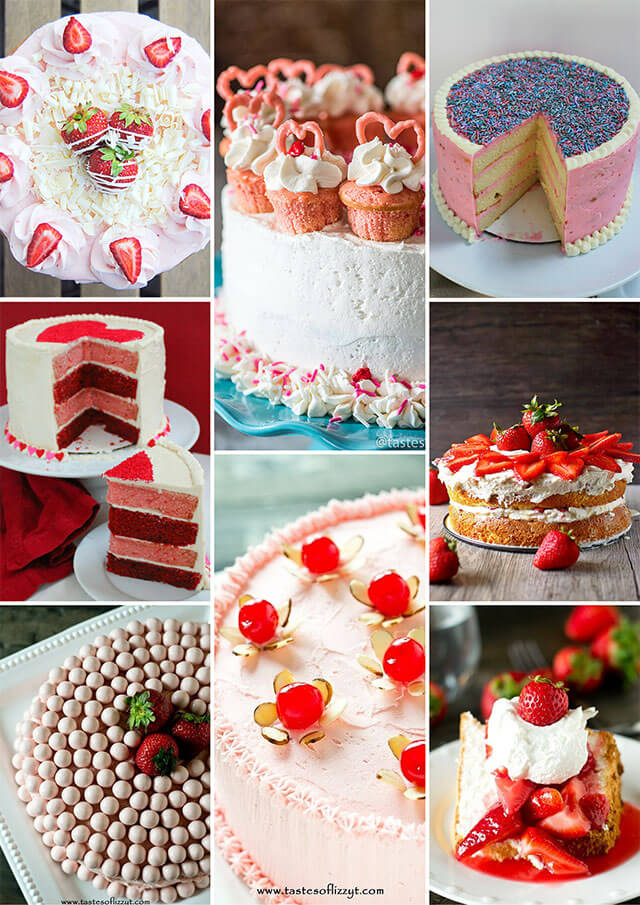 Nothin' But Strawberry Layer Cake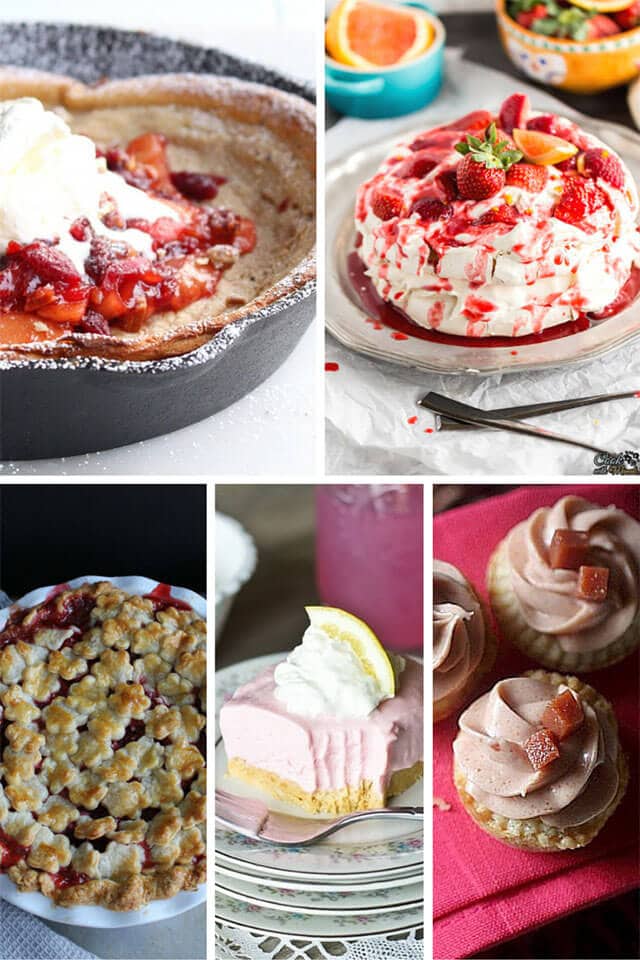 Caramelized Cranberry-Apple Dutch Baby
Pink Lemonade Icebox Pie Squares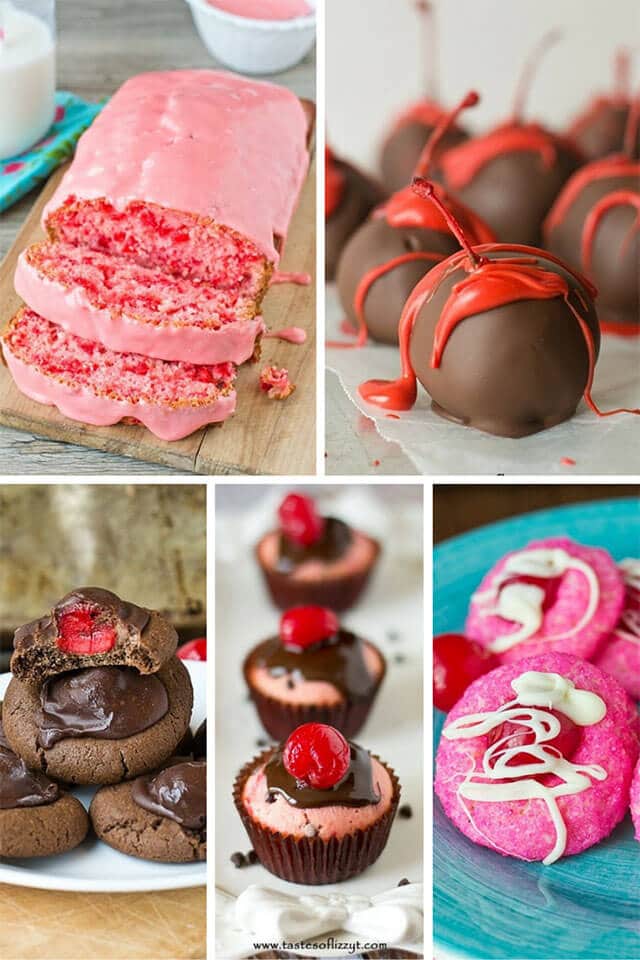 Amish Chocolate Covered Cherries
Chocolate Covered Cherry Cookies
Chocolate Covered Cherry Muffins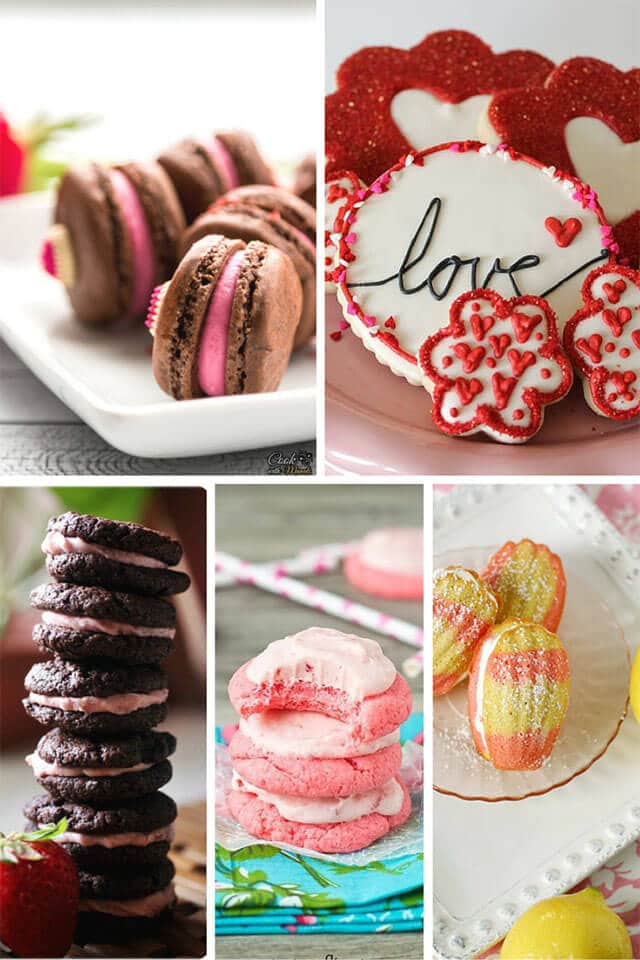 Chocolate Macarons with Rose Filling
Pink Lemonade Madeleine Cookie Sandwiches