How To Plan Thanksgiving Dinner
Hints on How to Plan Thanksgiving Dinner. Includes a printable checklist and ideas for planning ahead so your holiday goes smoothly.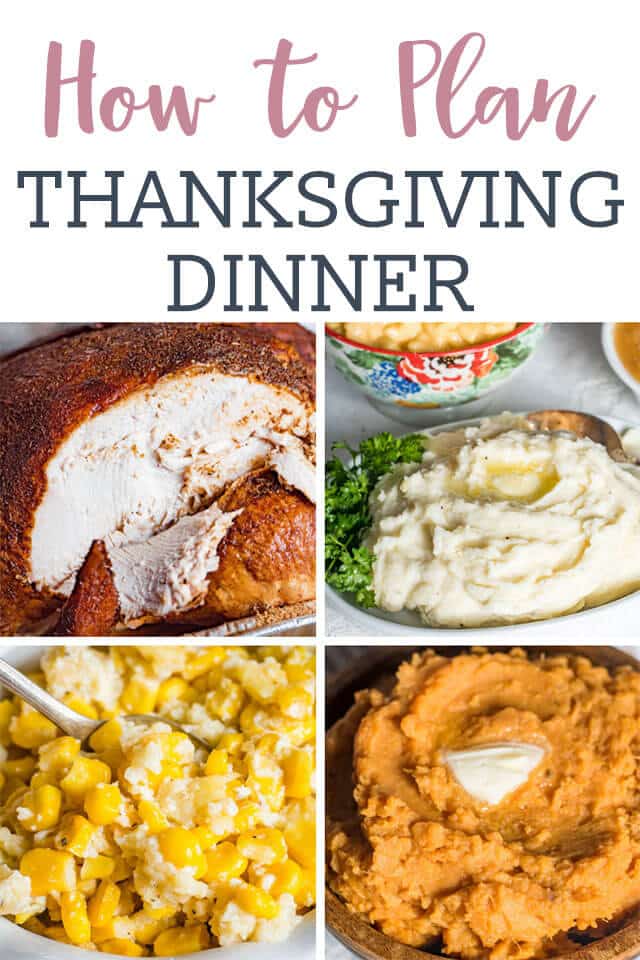 Thank you to Bob Evans Farms for sponsoring this post. As always, I only support brands I love and all opinions are my own.
Although Thanksgiving is my favorite holiday of the year, hosting a Thanksgiving dinner can be a very daunting task. All the shopping and prep work, main dishes and sides, the people and special diets…are you overwhelmed yet? We have thought through the process and are here to help. Not only do we have a adorable printable Thanksgiving checklist for writing out and planning your Thanksgiving dinner, we also have a few tips, shortcuts and tricks below of how to plan a Thanksgiving dinner that your family will love.
How to Plan Thanksgiving Dinner
Plan Ahead.

You'll want to start thinking about Thanksgiving dinner and rounding up recipes at least 2 weeks in advance.

Menu and Shopping.

Use the printable below and write out our menu. List any ingredients you may already have set aside and what to you might need to pick up at the store.

Guests

. Plan accordingly to how many guests you plan to have. Think of who might eat two or three plate fulls or who might not each nearly as much as another.

Allergies

. Ask ahead if anyone has food allergies or special diets. Side dishes are an important way to provide options for those who are vegan and vegetarian. Do you have a vegetarian? Bob Evans Mac 'n Cheese is a great option for vegetarians…and kids love them too!

Cook Ahead. Make food in advance. Things like pies and side dishes and our brown 'n serve rolls can be made in advance. Pies are actually best if they sit for a day or two. Side dishes, such as Christmas potatoes, also are often better the next day.
Special Touches

. For special dinners I like to serve one recipe that might be a little more non traditional. It adds variety and sometimes creates new traditions! One idea is to use Bob Evans Sliced Glazed Apples. Serve them as a side dish at the dinner table, or keep them for dessert and serve them warm over ice cream. It's easier than apple pie and mmmm….so good!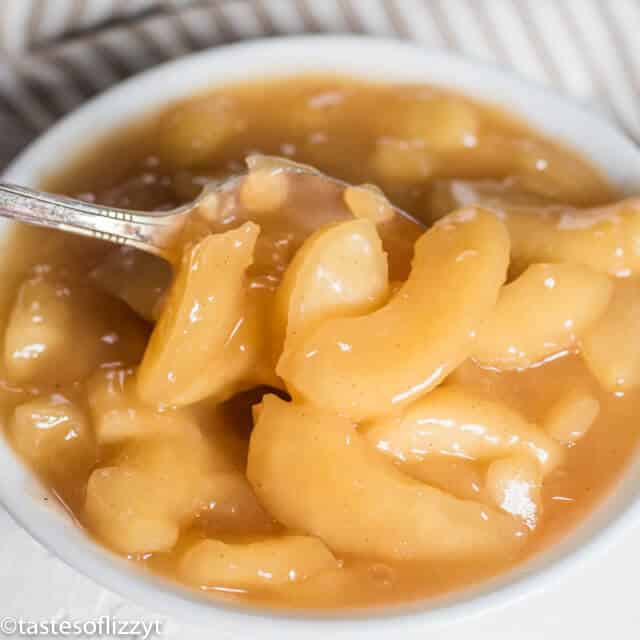 THANKSGIVING SHORTCUTS
Even with much forethought and planning, we all still need shortcuts. One tip I've learned over the years is to allow myself shortcuts. I don't have to do it all and there are delicious options for making Thanksgiving dinner come together smoothly. Here are a few of our favorites:
Easy Appetizers: We all know that the turkey dinner and sides are the star of the show, so go easy and light on the appetizers. A pre-made veggie tray, cheese and crackers, and fruit salad are a few of our favorites to give people something to munch while the turkey is cooking.
Bob Evans Original Mashed Potatoes: Skinning, boiling and mashing potatoes can be time consuming. If there is one dish that is easy to take a shortcut with, it's mashed potatoes! Serve Bob Evans Original Mashed Potatoes to your guests. They'll love them. My kids even said Bob Evans mashed potatoes were better than my own. See for yourself here.
Bob Evans Mashed Sweet Potatoes: Did you know Bob Evans makes sweet potatoes also? Prepping 2 types of potatoes is a lot of work. I was so impressed with how fresh the mashed sweet potatoes were. They are gluten free and made with REAL sweet potatoes. And trust me…you'll be able to tell they are just like homemade sweet potatoes, but no one has to know you didn't do all of the work!
Pre Cut Vegetables. If you are doing a veggie tray or having vegetables on the side, buy pre cut vegetables. It will save quite a bit of time and mess.
Premade Pie Crusts: I LOVE a good homemade pie crust. And Thanksgiving is such a big pie holiday you may think you have to make homemade pie crusts. But if you've run out of time, allow yourself the freedom to buy a premade pie crust. You'll find most pies are VERY easy to throw together when you have the crust all done and ready to go.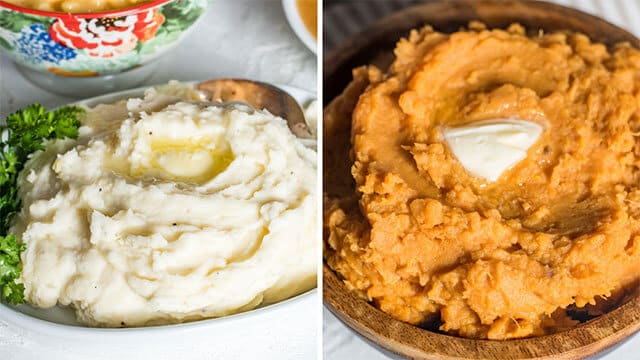 DON'T FORGET!
Don't forget to get the turkey out days before for thawing in the fridge. This is one that most people forget.
Have a roasting pan for the turkey. Foil pans make cleanup easy! You can also cook a turkey in an oven bag. This also helps with cleanup.
Have plenty of extra storage containers for sending home any leftovers with family and friends.
Drinks! Hot tea, cranberry punch, sherbet punch are great options. Don't forget to have plenty of ice made also.
Lastly, remember to freeze some of that turkey meat for leftovers. It can make sandwich wraps, casseroles, and even turkey pizza.
Hopefully between the How to Plan Thanksgiving Dinner printable and the few tips and tricks we have provided will get you through Thanksgiving unscathed. We all want everyone to have a delicious Thanksgiving dinner and a restful day. And remember…family is the most important thing and what people will remember the most.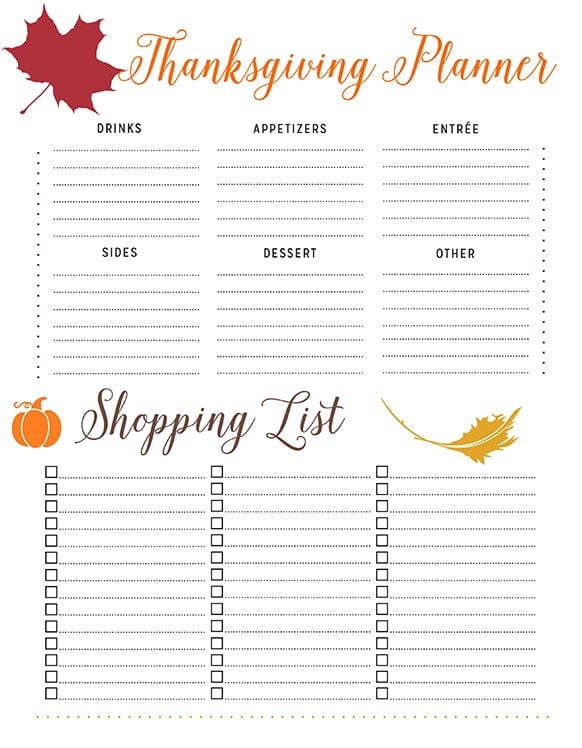 Be sure to thank Bob Evans Farms for making your holiday dinners easier! Be sure to check out Bob Evans Farms website and Pinterest for more recipe ideas using their delicious side dishes. You can also follow them on Facebook and Instagram.