Hints on How to Plan Thanksgiving Dinner. Includes a printable checklist and ideas for planning ahead so your holiday goes smoothly.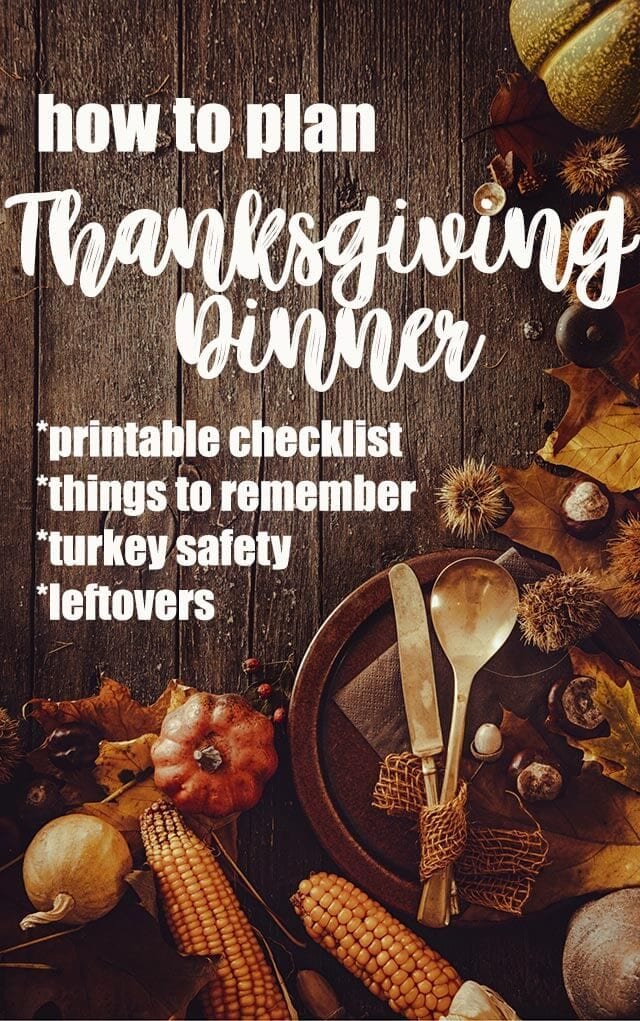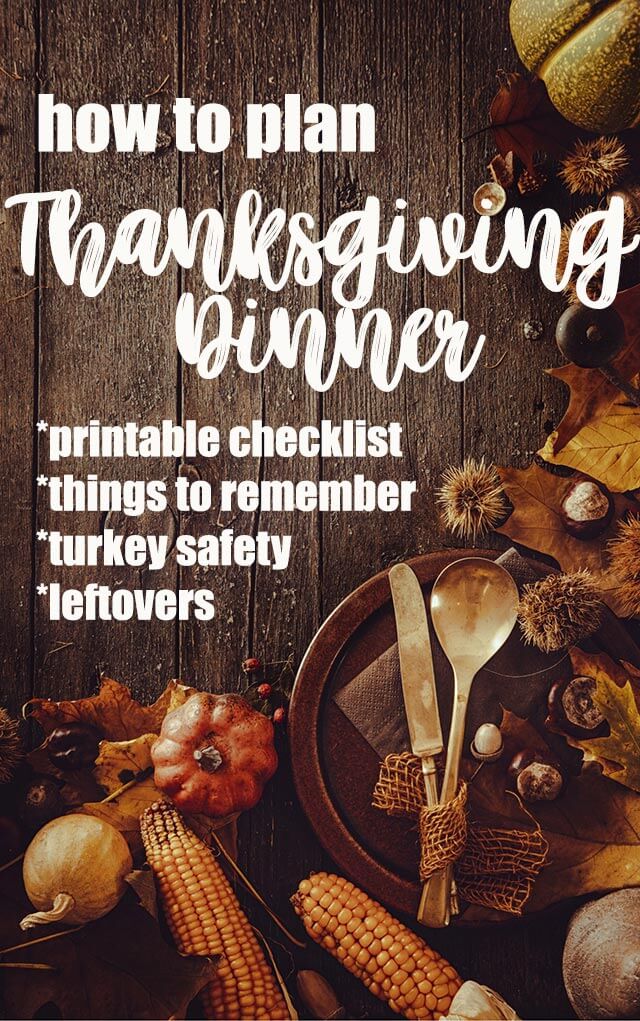 Although Thanksgiving is my favorite holiday of the year, hosting a Thanksgiving dinner can be a very daunting task. All the sides, the people, and the shopping. We have thought through the process and are here to help. Not only do we have a adorable printable Thanksgiving checklist for writing out and planning your Thanksgiving dinner. We also have a few tips and tricks below of how to plan a Thanksgiving dinner. With these you will the host with the most!
How to Plan Thanksgiving Dinner
First, use the printable below and write out what you plan to make, what you need, and what to pick up at the store. This will help with storage space and not forgetting to grab an item from the store.

Have a roasting pan with plenty of extra storage containers. Old margarine containers work great for sending home leftovers with family and friends.

Furthermore, you must have a gravy boat. I used to think it wasn't necessary but found since buying both that and a turkey tray, spills, clean up, and storage is surprisingly easier. This is my favorite gravy boat and turkey tray.

Plan accordingly to how many guests you plan to have. Think of who might eat two or three plate fulls or who might not each nearly as much as another.

Ask ahead if anyone has food allergies or special diets. Side dishes are an important way to provide options for those who are vegan and vegetarian. You might want to hold off on the bacon in the green beans. Even gluten free options are pretty easy to manage if you know in advance.

Make food in advance. Things like pies and side dishes and our brown 'n serve rolls can be made in advance. Pie can be easily warmed up. Side dishes, such as Christmas potatoes, are often better the next day.
Don't forget to get the turkey out days before for thawing in the fridge. This is one that most people forget. Read up on the Ohio Poultry Association's turkey safety facts here.
Lastly, remember to freeze some of that turkey meat for leftovers. It can make sandwich wraps, casseroles, and even turkey pizza.
Hopefully between the How to Plan Thanksgiving Dinner printable and the few tips and tricks we had provided will get you through Thanksgiving unscathed. We all want everyone to have a delicious Thanksgiving dinner and a restful day. So throw on the Macy's Day parade and invite your family to help you cook. Good memories are made this way!

OUR LATEST RECIPES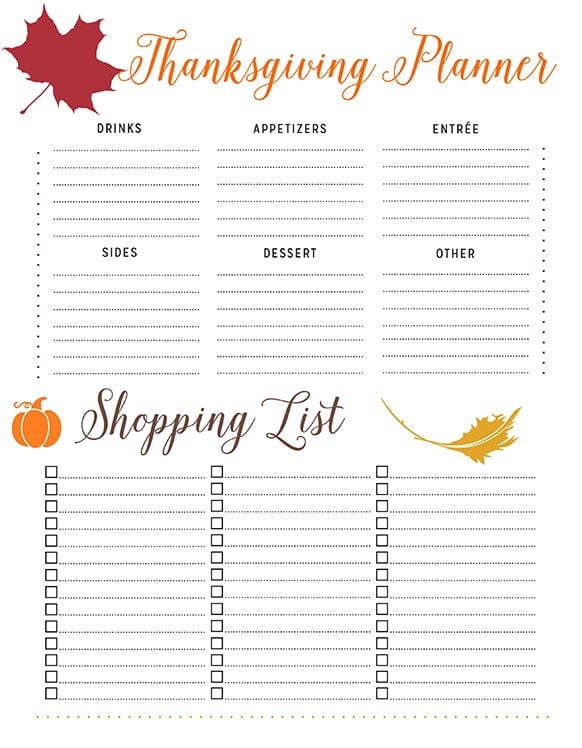 Important Things to Remember to Buy for Thanksgiving Dinner